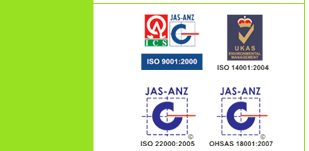 Product Name
Sali Natural BCLS
Description

Sali Natural BCLS

preservative is based on Basil Extract, Clove Bud Oil, Lemon
Grass Oil & Sesame Oil
INCI Name
Basil Extract - Ocimum Sanctum
Clove Bud Oil - Syzgium Aromaticum
Lemon Grass Oil - Cymbopogon Citratus
Sesame Oil - Sesamum Indicum
The plants are cultivated on a farm spread over 100 acres and the extraction is carried out by Supercitical CO2
process which allows most compounds to be extracted without altering the main properties of the oil.
We grow many of our species & herbs on our own contracted certified organic farm.

Sali Natural BCLS

is a broad spectrum natural liquid preservative system, suitable for personal care and cosmetic
applications.
It has very good antioxidant, moisturizing and emollient property.
it has been designed specifically for formulations with a ph

≤

6.0
it is effective against Gram-positive & Gram -negative bacteria, yeast and mold.
Being non-toxic, it is very safe to use.
| | | |
| --- | --- | --- |
| | Features & Benefits | Physical Properties |

Long shelf life
Broad spectrum activity
Non-toxic
Wide application
Excellent bacterial and fungal control
Ensured safety - no label required